Raasay | Release 2021 | Hebridean Single Malt Scotch Whisky
46,4%vol. | Rye Whiskey, Chinkapin oak, Bordeaux red wine
Isle of Raasay Distillery ist eine neue Destillerie auf der gleichnamigen Insel, die zwischen der Isle of Skye und der Halbinsel Applecross liegt. Eine kleine, unabhängige Distillery mit peated Whisky? Das ist vielversprechend! Die Farbe ist hellgolden – aber es ist ja auch junger Whisky.
Ja, es ist junger Whisky. Entsprechend sind die Aromen im Nosing. Natürlich helle Früchte, und Birne. Aber es ist eine etwas räudige Birne mit schorfiger Schale. Der Rauch ist nicht vordergründig spürbar – aber er sit für die räudige, etwas schmutzige Note verantwortlich und gibt dem jungen Whisky ein interessantes, maritimes Aroma.
Auch im Geschmack steht natürlich die Jugend im Vordergrund. Aber sie hat durchaus schon interessante und eigenständige Noten, die auch dem Rauch und der interessanten Fassmischung geschuldet sind.
Im Finish bleibt der Rauch, es bleibt prickelnder Alkohol – es bleibt junger Whisky. Aber interessanter junger Whisky!
Unter den vielen jungen Whiskys ist der Raasay eine Besonderheit von einer kleinen Insel mit maritimem Rauch. Das könnte ein Highlight in der Zukunft werden. Macht neugierig auf die nächsten 10 Jahre …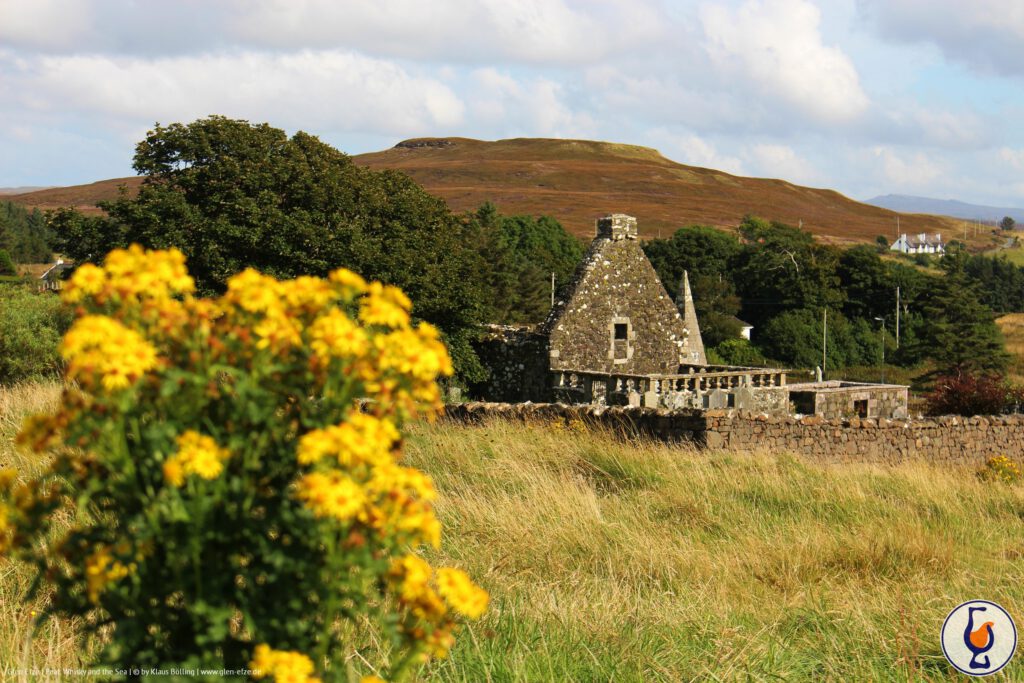 Isle of Raasay Distillery
founded: 2017 | Region: Islands
Owner: R&B Distillers
Capacity: 200.000 litres
Quelle: Ingvar Ronde, Malt Whisky Yearbook 2021
Unentwegt tauchen neue Distillerys auf. Es wird interessant zu sehen, welche sich am Ende durchsetzen und wirklich guten Spirit produzieren. Isle of Raasay Distillers haben das Zeug, dazu zu gehören.
Es wird ein hebridean Whisky mit maritimem Charakter. Damit sind die Pflöcke eingeschlagen: Man möchte in einer Liga mit Talisker und den Islay Malts spielen. Und das kann gelingen – aber ein paar Jahre wird es noch dauern …
R&B Distillers sind nicht nur auf Raasay aktiv, geplant ist auch eine Distillery in den Borders.