Blair Athol | 11 Jahre | Best Dram | 2010 - 2021
Refill Hogshead | 58,1%vol. | Cask Strength
Ein Blair Athol vom unabhängigen Abfüller Best Dram – einer der Marken vom Whisky Druid Michel Reick. Saubere Präsentation in Fassstärke aus dem Refill Hogshead, natürlich ungefärbt und nur grob gefiltert. Das Hogshead hat in den 11 Jahren eine schöne dunkle Bernsteinfarbe hinterlassen. Hier haben wir also die Chance auf einen unverfälschten Blair Athol.
Zunächst ein etwas verhaltenes Aroma ohne große Sensations. Vor allem ist Vanille spürbar, die sich aber aufgrund des Refill Hogsheads nicht zu stark in den Vordergrund drängt. Dann kommen Früchte hinzu, helle Frucht- und Zitrusaromen, die süß an der Nase sind. Mit etwas Wasser ist dann auch das Holz da und die Aromen werden komplexer.
Im Geschmack kommt dann neben der Vanille auch das Holz mit einer deutlichen Bitterkeit. Der Alkohol ist präsent und Wasser ist ratsam. Die Bitterkeit lässt dann nach, der Alkohol bleibt aber vorhanden und gibt dem Whisky eine gewisse Rabaukigkeit. Vanillepudding mit Früchten, etwas Holz und einem rauen Unterton. Das ist kein Whisky für den langen Kaminabend, sondern für den Spätsommer auf der Terasse.
Im Nachklang bleibt die Eiche deutlich, Frucht und Vanille sind schneller weg.
Ein netter Whisky ohne große Höhepunkte. Das Alter ist angemessen, es fehlen Komplexität und Reife – trotzdem ist der Whisky nicht zu jung und unreif. Nett zum Trinken, rauer und wilder als die Blair Athols mit Sherry. Ein ordentlicher Hogshead-Whisky, der den Highlands würdig ist.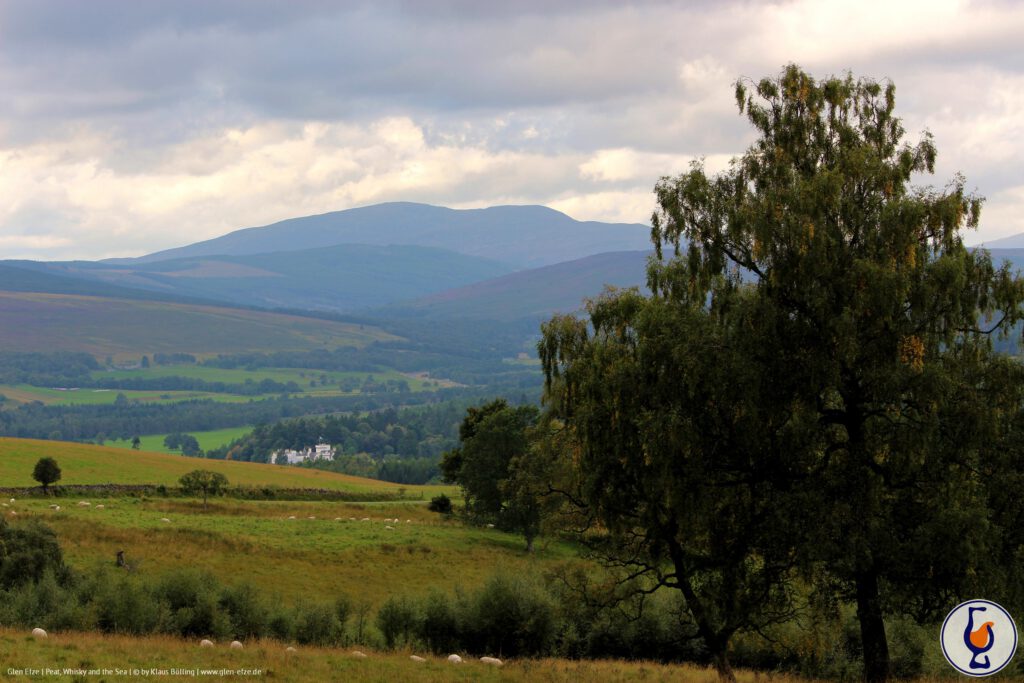 founded: 1798 | Region: Highlands
Owner: Diageo
Capacity: 2.800.000 litres
Quelle: Ingvar Ronde, Malt Whisky Yearbook 2021
Blair Athol ist eine der meistbesuchten Distillerys in Schottland, was auch an der guten Lage in dem hübschen Ort Pitlochry an der Hauptverkehrsader A 9 liegt.
Zum Glück gibt es die typischen Highland Whiskys der Brenner bei häufig bei unabhänigen Abfüllern. Diageo selbst bietet nur eine 12jährige Flora & Fauna Abfüllung, die gefärbt und kühlgefiltert ist.
Best Dram ist eine der Marken des unabhängigen Abfüllers Michel Reick, der inzwischen mit seinem Marken (Whsiky Druid, Best Dram, The Old Friends) zum deutschen Importeur Kirsch Import gewechselt ist und deren Portfolio um eine eigenständige, unabhängige Komponente verstärkt.
Whisky Druid Michel Reick gehört zu den illustren Gestalten der deutschen Whisky-Szene, der auch in den Blogs and Vlogs aktiv ist und zusammen mit Marco Bonn die genialen Whisky-Elfen bildet. Ein sehr präsenter Typ mit sehr präsenten Whiskys.