Five in a Row | Laphroaig | Der Whisky des Königs?

Five in a Row, ein Line Up aus fünf Whiskys z. B. einer Brennerei oder mit anderer Gemeinsamkeit, die miteinander getastet werden.
Laphroaig gehört zu den Whiskys, zu denen nicht jede:r sofort Zugang bekommt, den man mag – oder eben nicht. Einer, der ihn mochte, war Prince Charles, der Prince of Wales. Und der ist jetzt King Charles III.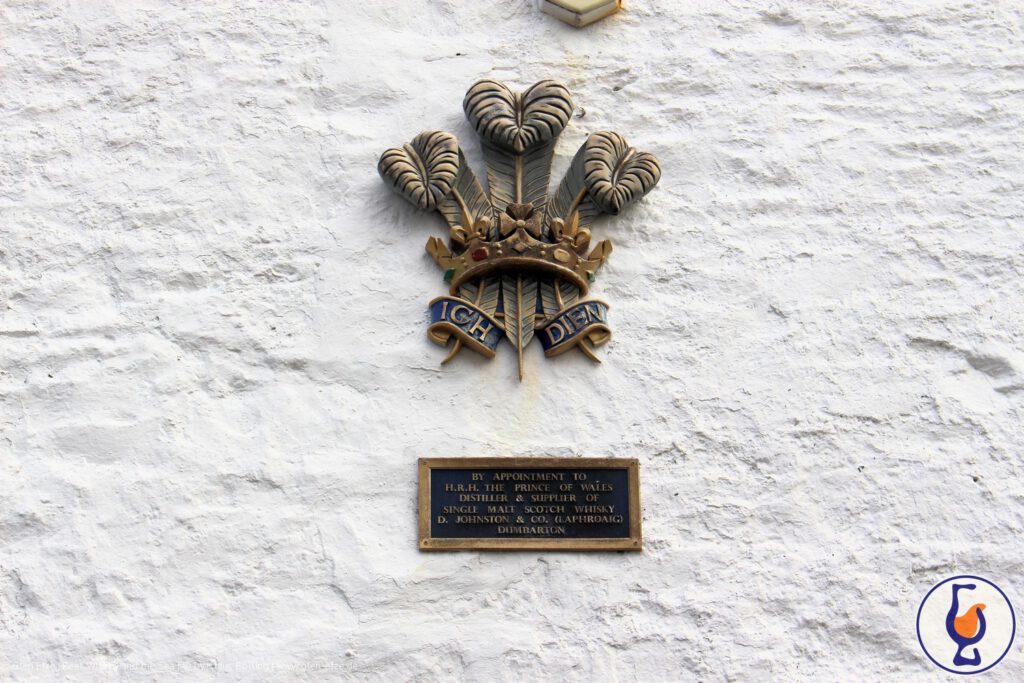 Charles ist nicht nur ein Liebhaber von Laphroaig, er hat der Destillerie 1994 das Royal Warrant verliehen und sie damit zum Hoflieferanten geadelt. Das Wappen ist gut sichtbar und stolz an der Wand eines der Destillerie Gebäude angebracht. Whiskys von Laphroaig werden auch unter dem Label des Landsitzes Highgrove verkauft.

Mit seiner Ernennung zum König ist der Titel des Prince of Wales und vor allem des Duke of Rothesay, der schottischer Thronfolger ist, an seinen Sohn William als künftigem Thronfolger übergegangen. Ob auch er ein Faible für Laphroaig entwickelt oder eine andere Distillery< bevorzugt (oder, oh Schreck, gar keinen Whisky mag)?
Die Liebe zu einem Whisky der Insel Islay passt sehr gut zu einem Duke of Rothesay, denn Islay war der Sitz der Lords of the Isles. Die Ruinen ihrer gut geschützten Burg sind auf einer Insel im Loch Finlaggan auf Islay erhalten. Und der jeweilige Duke of Rothesay, der damit ja auch Thronfolger des King of Scotland ist, trägt den Titel des Lord of the Isles.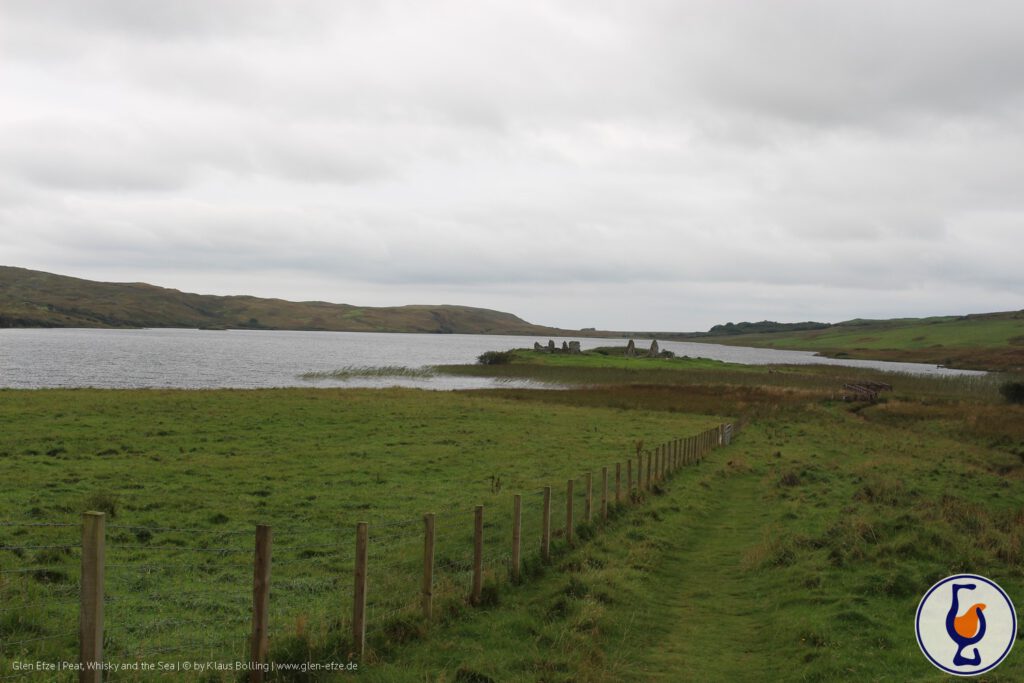 Eine spannende Geschichte, vielleicht bekommt Laphroaig ja eines Tages das Royal Warrant des King of the United Kingdom. Bis dahin genießen wir halt den Lieblingswhisky des Königs oder einfach einen großartigen Whisky von der Südküste der Isle of Islay. Fünf davon habe ich in dieser Tasting-Reihe verkostet:
Five in a Row | Laphroaig | Der Whisky des Königs?