Croftengea | 2005 - 2021 | The Whisky Trail
56,2%vol. | 16 Years Old | Loch Lomond Distillery | Hogshead | Elixir Distillers
Das Etikett behauptet, der Whisky stamme aus der Croftengea Distillery, aber natürlich wissen wir alle, dass es diese Distillery so nicht gibt und Croftengea das Pseudonym für den unabhängig abgefüllten, rauchigen Whisky aus der Loch Lomond Distillery ist. Ob man das Etikett im Jahr 2022 nochmal so machen würde? Er stammt aus dem Jahr 2021, da war das Retro Sovjet-Design irgendwie ok. Hatte aber auch damals mit Whisky nichts zu tun – aber das ist bei Whisky Trail Etiketten ja oft der Fall.
Also zu den Fakten: Rauchiger Loch Lomond, 16 Jahre alt, aus dem Hogshead. Auch das steht nicht auf dem Etikett sondern der Homepage von The Whisky Exchange. Und die sollten ja wissen, was Elixir da abfüllt, auch wenn The Whisky Exchange inzwischen zu Pernod Ricard gehört.
Im ersten Nosing ist der Rauch gar nicht mal so präsent. Da sind eher süße, helle Früchte, etwas reifer Apfel mit Mirabelle. Aber dann kommt auch der Rauch, der kräftig ist – aber anders als der maritime Islay Rauch. Er ist etwas zurückhaltender. Der Alkohol ist kräftig, aber nicht störend und zum Rauch kommt dann auch Holz ohne muffig zu werden. Mit Wasser wird das Holz etwas stärker, es kommt Zedernholz mit Tabak aus der Zigarrenkiste in der auch ein paar trockene Apfelschnitzen lagern.
Im Geschmack bildet aschiger Rauch die Grundlage, dazu kommt würziger Alkohol mit trockenen Kräutern der Provence. Dann ist das Holz präsent, das unterstreicht, dass der Whisky ein paar Jahre auf dem Buckel hat. Fruchtnoten sind eher unterrepräsentiert und blitzen nur zu Beginn auf, was etwas schade íst. Nach anfänglicher Süße wird der Whisky nach hinter leicht trocken.
Der anfangs versteckte Rauch haftet am Ende lange im Mund und erinnert weniger an Aschenbecher als an warmes Holzfeuer, das zwischendurch auch mal leicht qualmt.
Ein schöner Whisky, der aber am Ende wie so viele Loch Lomond Whiskys die Frage aufwirft, ob man ihn wirklich braucht. Und dann greift man halt doch zum Islay Whisky. Lecker ist er, die im Sommer 2022 aufgerufenen 105 – 110 € würde ich nicht ausgeben wollen. Dafür ist er dann doch zu unspektakulär.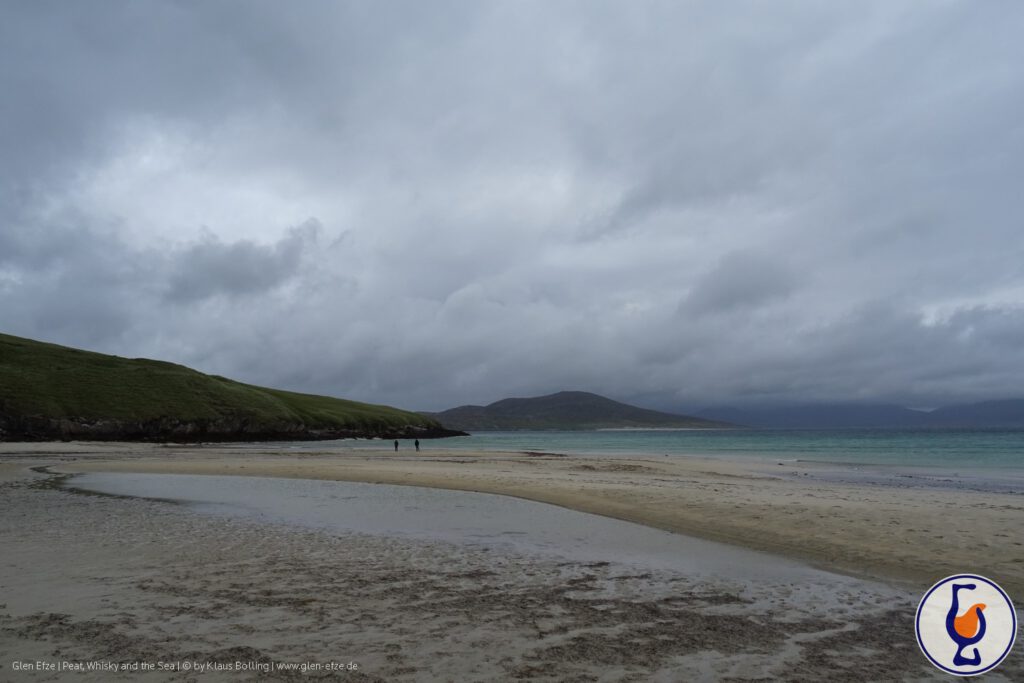 founded: 1965 | Region:  Highlands
Owner: Loch Lomond Group (Hillhouse Capital)
Capacity: 5.000.000 litres
Quelle: Ingvar Ronde, Malt Whisky Yearbook 2023
Loch Lomond ist eine große Brennerei mit vielfältigen Möglichkeiten, die sich aus der Vielfalt der in der Brennerei verfügbaren Stills ergibt. Neben den traditionellen Pot Stills mit Swan Necks gibt es Straight Pot Stills mit einem zylindrischen Aufbau, in dem Kupferböden eingebaut sind, die für größeren Kupferkontakt und fruchtige Destillate sorgt. ZUdem verfügt die Brennerei über Column Stills, auf denen Grain Whisky in großen Mengen gebrannt werden kann.
Aber vielleicht ist das auch ein Problem der Distillery, die vielfältigen Abfüllungen mit wechselnden Namen nach Inseln im Loch Lomond oder dann doch wieder nur als Loch Lomond bezeichnet, sind schwer einzuordnen. Hier wird unter anderem auch gemälzte Gerste über Coffey Stills destilliert, was laut SWA aber keinen Single Malt sondern nur Single Grain ergibt. Und es gibt auch getorfte Varianten.
Loch Lomond kann also so ziemlich alles herstellen – aber das ist dann manchmal doch zu viel.
Elixir Distillers ist die Marke der Brüder Suhkinder und Rajbir Singh, die 2021 ihren Shop The Whisky Exchange an Pernod Ricard verkauft haben. Als unabhängiger Abfüller bleiben sie selbst aktiv mit verschiedenen Untermarken wie Single Malts of Scotland oder verschiednen Islayabfüllungen z. B. unter dem Labelk Port Askaig oder Elements of Islay. Auf Islay bauen sie auch an der Südküste eine eigene Distillery.