All good things come in threes | Blair Athol von Cooper's Choice

All Good Things Come in Threes – aller guten Dinge sind Drei. Warum? Weil drei Whiskys besser sind als kein Whisky …

Blair Athol ist eine Highland Distillery, die nicht in der kleinen Ortschaft Blair Atholl liegt, sondern wenige Kilometer weiter im Ort Pitlochry, der direkt an der A 9 liegt und ein idealer Zwischenstopp auf dem Weg in die nördlichen Highlands oder die Speyside ist. Und so ist Blair Athol eine der meistbesuchten Distilleries in Schottland. Aus dieser Distillery stammen die drei hier getasteten Whiskys aus der The Cooper's Choice Serie.

Die Brennerei ist mit Arthur Bell's & Sons 1985 zur Guinness Group und somit in der Folge zu Diageo gekommen. Die brauchen den Whisky nach wie vor hauptsächlich für die Bell's Blends. Etwas 10% der Produktion von 2,8 Mio Litern purem Alkohol werden als Single Malt vermarktet. Diageo gönnt dem Whisky nicht mehr als eine Flora & Fauna Abfüllung, aber zum Glück ist der Whisky immer wieder bei den unabhängigen Abfüllern vertreten.

In der The Cooper's Choice Serie der Vintage Malt Whisky Company sind 2022 einige Blair Athol Single Casks abgefüllt worden. Drei davon konnte ich in dieser Reihe probieren. Und obwohl sie alle ein unterschiedliches Finish haben, gibt es Gemeinsamkeiten. Sie haben ein akzeptables 2stelliges Alter, nach der Grundreifung in American Oak kamen sie in verschiedene Fässer zur Nachreifung. Aber da, wo andere brachial Frabe und Fassaromen in den Whisky pressen, bleiben diese Cooper's Choice Abfüllungen in der Farbe und den Finish-Aromen dezent und lassen Raum für das würzig-früchtige Highland Aroma von Blair Athol.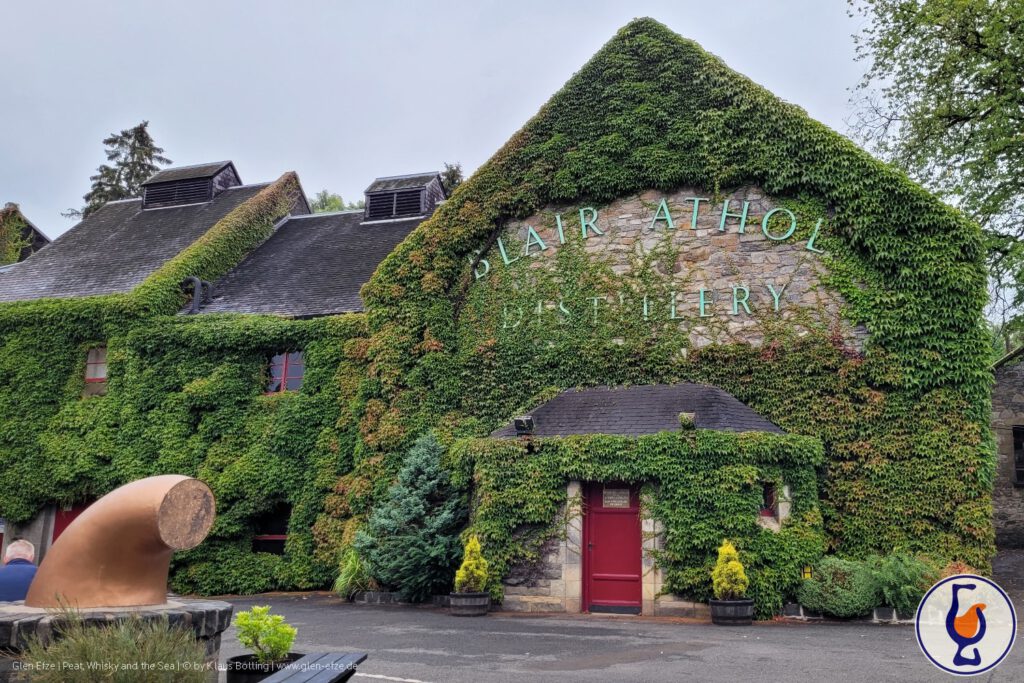 Diese drei Blair Athols der Vintage Malt Whisky Co sind fein gereift und sensibel gefinisht. Alle drei sind würdige Highland Whiskys, die den Blair Athol Charakter gut mit dem Charakter der Finish Fässer kombinieren. Andere Abfüller ganz in der Nähe der Brennerei gehen leider weniger sensibel mit dem schönen Blair Athoil Whisky um und verwandeln ihn in braune Sherry-Brühe.  Aber zum Glück gibt es ja diese drei Abfüllungen.
All good things come in threes | Blair Athol von Cooper's Choice