Glenallachie | aged 10 years | Cask Strength Batch 5
PX, Oloroso, Virgin Oak, and Rioja Casks | 55,9%vol. | Bottled 2021
Die 10er Cask Strength Reihe steht für kräftige Glenallachies mit einer satten Nachreifung, bei der Billy Walker immer in die Vollen greift: PX, Oloroso, Virgin Oak und Rioja – was soll der Geiz. Entsprechend dunkel-kupfern kommt der Whisky in die Flasche.
Das Motto diese Whiskys ist der Name einer Berliner Eismanufaktur: Vanille-Marille. Das ist der erste Eindruck, kräftige Vanille aus dem Virgin Oak und dann satte Marille/Mirabelle/Reneklode aus den Sherry-Fässern. Dahinter kommt dann auch der Wein mit einer Fassnote – aber die Frucht ist hier dominierend. Dann folgen Gewürze, Zimt und Anis, Kräutern und Schokolade.
Ölig auf der Zunge, auch mit Wasser tief und warm, Sherryaromen, würziges Holz, kräftig im Antritt, erst kommt die Würze mit kräftigem Alkohol, der die Aromen schiebt, dann die Früchte mit eingelegter Kirsche und süßen Pflaumen, Vanille und Zimt.
Im Nachklang kommen trockener werdendes Holz, Zimt und Anis. Nach 10 Jahren ist das alles aber natürlich noch nicht sehr lange nachhaltig.
Ein leckerer Whisky mit dem für Billy Walker typischen Schwerpunkt auf dem Finish, der auch mit nur 10 Jahren genug Kraft und Reife mit sich bringt. Walker schafft es auch hier, einen Whisky zu basteln, der Eindruck erweckt, der präsent ist und Kraft hat. Scheinbar ist das Ausgangsmaterial fast nebensächlich, die Fässer der Nachreifung bestimmen den Charakter des Whiskys. Das ist dann aber so gut gemacht, dass ein toller Whisky entsteht, der gut zu trinken ist, Kraft und Charakter mitbringt. Interessant wird das alles natürlich erst, wenn originär vom neuen Team gebrannte Whiskys auf den Markt kommen.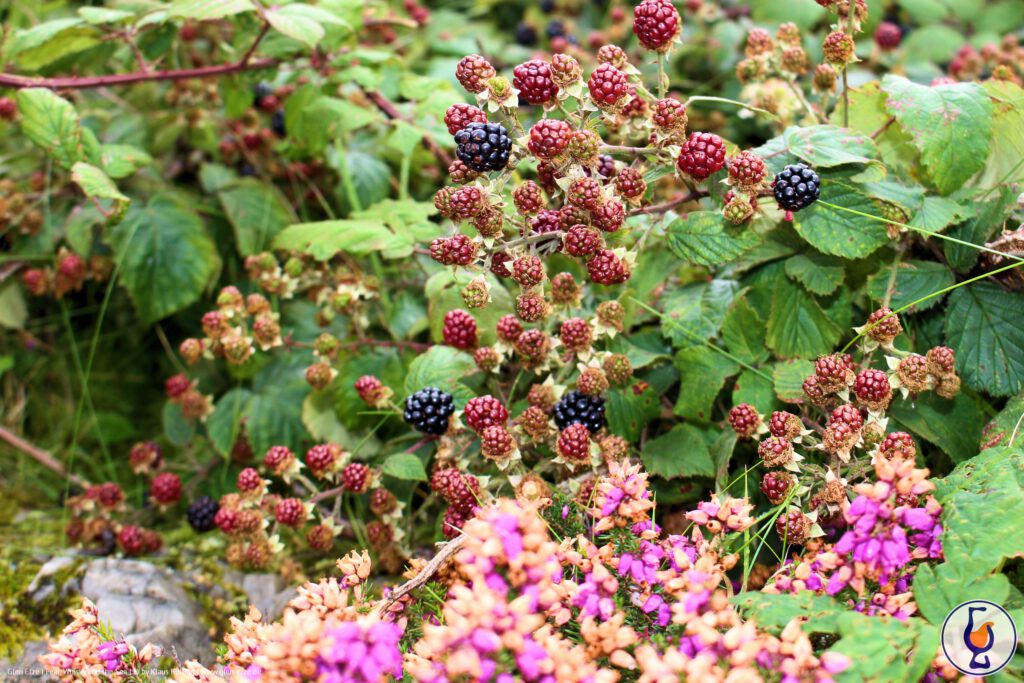 The Glenallachie Distillery
founded: 1967 | Region: Speyside
Owner: The Glenallachie Distillers Co.
Capacity: 4.000.000 litres
Quelle: Ingvar Ronde, Malt Whisky Yearbook 2022
The Glenallachie Distillery ist eine junge Distillery, die nach der Whiskykrise 1989 von Chivas/Pernod Ricard übernommen und reaktiviert wurde. Die Whiskys wanderten vor allem in Blends.
Die Whiskynerds wurden 2017 auf die Distillery aufmerksam, als sie von einem Konsortium um den legendären Billy Walker übernommen wurde, nachdem er Glendronach und Co. an Brown Forman verkauft hatte (oder dies auf Druck seiner mitinvestoren tun musste …).
Billy Walker ist der Held der Wood Finishes – und das lebt er auch bei Glenallachie aus, in dem er die übernommenen Fässer mit besonderen Finishes aufwertet.
Und jetzt sind alle auf den ersten neuen Billy-Walker-Glenallachie gespannt …