Glenallachie | aged 15 years | Distillery Bottling
Oloroso & PX Sherry Hogsheads & Puncheons | 46,0%vol.
Mit dem 15er Revival hat sich Billy Walker bei Glendronach ein Denkmal gesetzt, das von der Nachfolgerin langsam geschliffen wird. Kann er bei Glenallache eine ähnliche Ikone schaffen? Auch hier also 15 Jahre, statt reiner Oloroso Nachreifung wie beim ursprünglichen Revival kommen jetzt Oloroso und PX zum Einsatz. Soweit wäre er sich also mit Rachel Barrie einig.
Im Nosing sind die satten Sherrynoten da. Reife, fruchtige Sherryaromen, die nicht aufgesetzt und übertrieben sind. Pflaumenmus, Orangenzesten und Marzipan, alles kommt durchaus frisch mit einem Spritzer saurem Saft und nicht etwa muffig und abgestanden. Schokocreme mit Kirschkompott und Aprikose.
Im Geschmack ist der Whisky warm und würzig, Pflaumenmus mit scharfem Zimt, getrocknete Wildaprikosen und herbe Schoko-Kakao-Creme mit gerösteten Haselnüssen und Mandeln. Eine gelungene Mischung aus süßen und herben Aromen, keine Bitterkeit, kein muffiges Holz.
Das Finish könnte ausgeprägter sein, es kommen milde Eichentöne, die mit dunklen Kirscharomen am Gaumen bleiben. Etwas Kräuter sind im Hintergrund.
Ein sehr schöner Sherry-Whisky, der keine Sherry-Bombe ist, sondern auch subtile Aromen bietet. Aus der Erinnerung war der Revival komplexer, wahrscheinlich war der Ausgngswhisky bei Glendronach besser als die Glenallachie-Bestände, die Walker vorgefunden hat. Und es ist ein ehrlicher Whisky, der seinen Preis von ca. 60 € Ende 2021/Anfang 2022 auf jeden Fall wert ist. Billy Walker versteht sein Handwerk und liefert tolle Whiskys auch in der Core Range ab. Das ist heute leider nicht mehr selbstverständlich.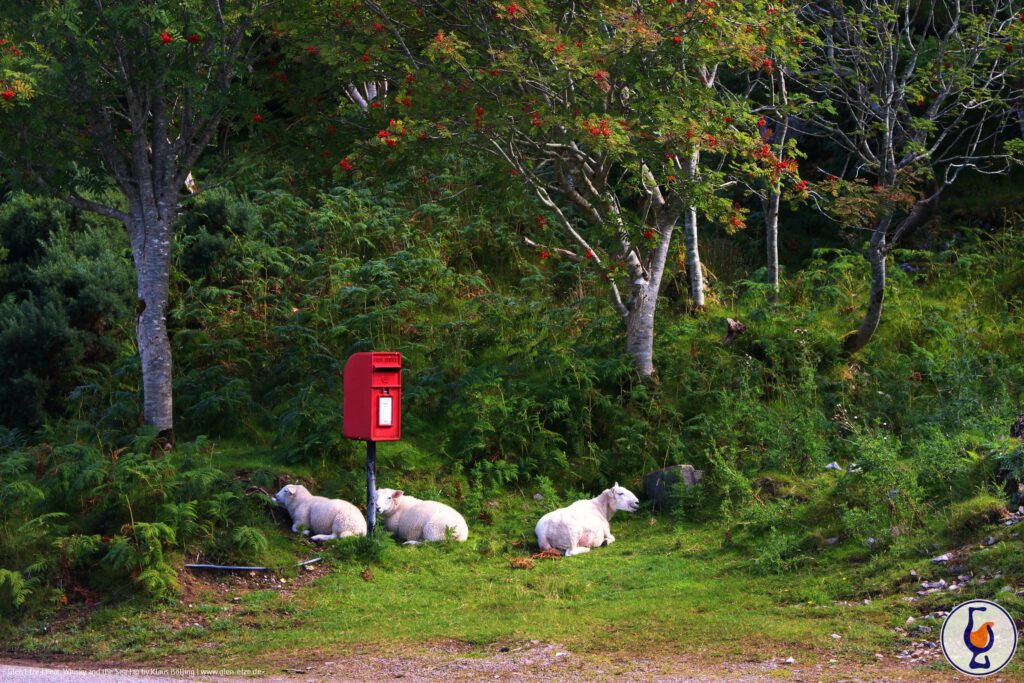 Während ich bei Glendronach überlege, ob er an der Bar bleiben soll, ist das hier keine Überlegung. Ist ja auch eigentlich der Nachfolger. Nachdem Glendronach in die Fänge der bösen Industrie geraten ist, hat der legendäre Masterblender Billy Walker eine neue Spielwiese: Glenallachie. Und dort setzt er seine Arbeit konsequent fort: Die vorgefundenen Bestände kommen in gute Fässer und werden fertig gereift.
Heraus kommen tolle Whiskys, wie dieser sherrygereifte 15er. Slainte!
The Glenallachie Distillery
founded: 1967 | Region: Speyside
Owner: The Glenallachie Distillers Co.
Capacity: 4.000.000 litres
Quelle: Ingvar Ronde, Malt Whisky Yearbook 2022
The Glenallachie Distillery ist eine junge Distillery, die nach der Whiskykrise 1989 von Chivas/Pernod Ricard übernommen und reaktiviert wurde. Die Whiskys wanderten vor allem in Blends.
Die Whiskynerds wurden 2017 auf die Distillery aufmerksam, als sie von einem Konsortium um den legendären Billy Walker übernommen wurde, nachdem er Glendronach und Co. an Brown Forman verkauft hatte (oder dies auf Druck seiner Mitinvestoren tun musste …).
Billy Walker ist der Held der Wood Finishes – und das lebt er auch bei Glenallachie aus, in dem er die übernommenen Fässer mit besonderen Finishes aufwertet.
Und jetzt sind alle auf den ersten neuen Billy-Walker-Glenallachie gespannt …