The Tasteful Weekend | An Evening on Islay
Die Südküste der Isle of Islay ist einer der Traumorte für Whisky Nerds. Die drei Kildalton Distilleries Laphroaig, Lagavulin und Ardbeg sind ikonische Brennereien mit gesuchten und verehrten Whiskys. Aber Islay ist mehr als nur Whisky, Islay ist eine wunderschöne, wild-romantische Insel – The Queen of the Hebrides.


Und so sollte man den Besuch der South Coast nicht bei der Brennerei am Ende der Reihe, Ardbeg, beenden, sondern der Weg auf jeden Fall fortsetzen. Die Straße wird noch enger, die Landschaft noch wilder. Im Südosten kommt Kildalton Chapel mit dem kleinen Friedhof und dem berühmten Kildalton Cross aus dem 8. Jahrhundert. Und weiter Richtung Osten kleine Buchten und Strände. Claggain Bay ist eine Bucht mit wunderbaren, glattgeschliffenen Kieselsteinen. Nimmt man einen der Steine mit, soll die Rückkehr zur Isle of Islay garantiert sein. Aber das ist sie doch eigentlich ohnehin …
Also nehmen wir zwei Whiskys von der Südküste, setzen uns an den Strand, genießen den Blick aufs Meer, fühlen die rundgeschliffenen Kiesel und freuen uns auf einen Abend auf Islay. Auch wenn es nur in Gedanken und Sehnsucht auf die nächste Reise zur Queen of the Hebrides ist.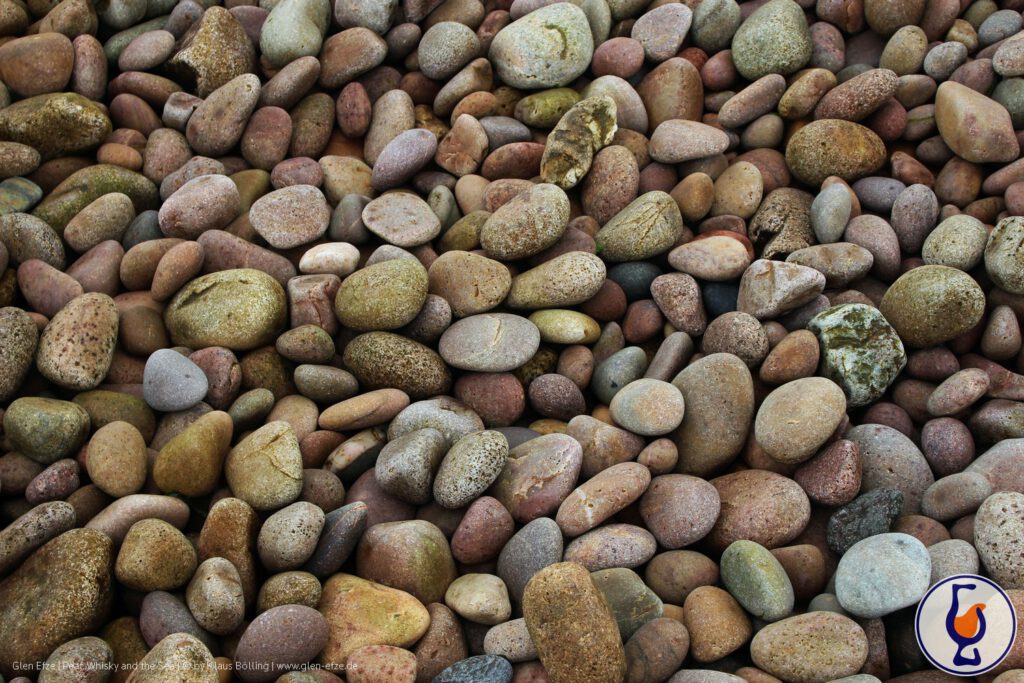 Das Brühler Whiskyhaus von Marco Bonn bringt in der Serie A Dream of Scotland immer wieder interessante Abfüllungen von Islay Whiskys. Herausragend sind dabei oft die Abfüllungen von South Coast Islay. Manchmal ist die Brennerei zu identifizieren, manchmal bleibt sie gänzlich geheimnisvoll. Hier haben wir einen undisclosed South Islay Single Malt Whisky und einen blended Malt Whisky mit dem geheimnisvollen Namen Lagason. Vielleicht kann das Geheimnis gelüftet werden …
The Tasteful Weekend | An Evening on Islay