Glenrothes | 15 Jahre | Old Particular • The Midnight Series
Highland Park | Refill Sherry Butt | 48,4%vol. | 2006 - 2020 | Douglas Laing
In der Old Particular Serie schafft Douglas Laing die Unterkategorie The Midnight Series. Und damit ist das Thema gesetzt: Dieser Whisky ist vor allem dunkel. Aber ist er auch gut? Immerhin ist er 15 Jahre alt, die Farbe ist dunkles Kupfer.
An der Nase ist der Whisk sherry-süß – aber nicht direkt klebrig süß. Es kommen auch würzige Kräuter- und Gewürznoten. Alles bleibt aber zunächst auf der süßen Seite der Macht. Es ist also eher eine laue Sommernacht – aber sie lässt den Herbst bereits erahnen.
Im Geschmack kommt der Sherry deutlicher mit Nüssen, Gewürzen und auch einer leicht bitteren Holznote. Die Süße hält sich in Grenzen, der Alkohol ist ok. Die Frucht ist eine reife, saftige Kirsche mit Kräutern der Provence, die in einem Eichenfass eingelagert wurden.
Im Nachklang kommt dann auch das Holz deutlicher zur Geltung und gibt dem Whisky Komplexität und Aromen eines traditionellen Hustensafts.
Ein schöner Whisky, der durchaus reife Noten hat und gut in eine sternenklare Herbstnacht passt.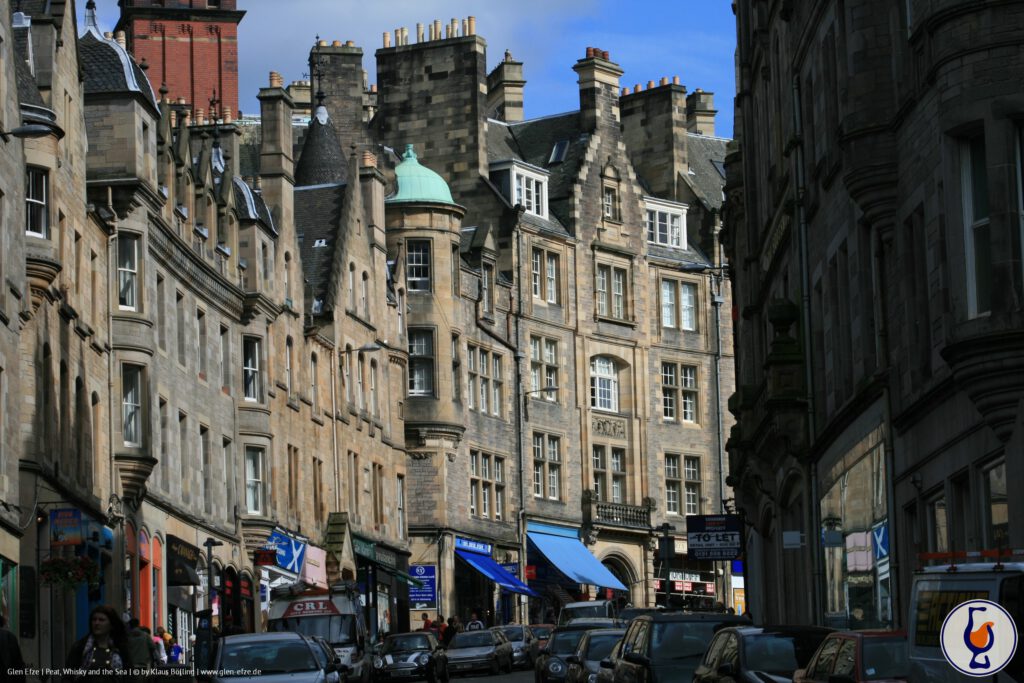 The Glenrothes Distillery
founded: 1878 | Region: Speyside
Owner: The Edrington Group
Capacity: 5.600.000 litres
Quelle: Ingvar Ronde, Malt Whisky Yearbook 2021
Die Speyside Distillery gehört zur Edrington Group und liegt genau neben dem Friedhof von Rothes. Zur Distillery gehört eine Cooperage, in der Fässer für die Distillery der Edrington Group aufbereitet werden.
Zwischendurch gehörte die Marke zu Berry Bros. & Rudd, ist aber seit 2017 zurück bei der Edrington Group.
Der unabhängige Abfüller wurde 1948 von Douglas Laing gegründet. Lange Zeit führten seine beiden Söhne Fred und Stewart die Firma – seit 2013 gehen sie getrennte Weg. Stewart gründete Hunter Laing, Douglas Laing wird nun von Fred Laing und seiner Tochter Cara geführt.
Douglas Laing ist einer der großen unabhängigen Abfüller mit Reihen wie den Remarkable Regional Malts oder Einzelfässern in der Old Particular Serie.