Mannochmore | The Single Malts of Scotland | Parcel No. 7
Ein weiterer 2021 in der SMoS Serie erschienener Mannochmore aus dem Parcel No. 7. Er ist älter als der Mannochmore aus dem Parcel No. 5 und etwas dunkler. Auch dies ist eine Bourbon-Fass-Reifung. Schaun wir mal, ob er mehr zu bieten hat.
Im Nosing erscheint er etwas reifer, viel macht es aber nicht aus. Helle Früchte, auch hier etwas Bitterkeit und eine leichte Lösemittelnote vom Alkohol. Mit ein paar Tropfen Wasser lösen sich dann doch ein paar Vanillenoten und geben etwas Struktur und Wärme ins Aroma. Das ist aber alles zu wenig und nicht sehr attraktiv.
Im Geschmack startet er mit einer vanilligen Süße, die schön ölig auf der Zunge ist, wird dann aber schnell alkoholisch und bitter. Es kommt kaum Frucht und die Vanille ist nicht frisch, erinnert an eine Vanilleschote, zu lange offen auf dem Küchenschrank lag.
Bitter und trocken mit alkoholischer Note und zu wenig Eichenwürze.
Auch dieser Whisky kann mich nicht von Mannochmore überzeugen. Laut Whisky Yearbook wird bei Mannochmore lang fermentiert – dafür müssten mehr Fruchtnoten vorhanden sein, die mir bei beiden probierten SMoS gefehlt haben. Beide Whiskys sind meiner Ansicht nach in zu alten Fässern nicht gut gereift worden und konnten sich daher nicht entfalten. Schade. Dieser Whisky kostet um die 60 €, die ich dafür nicht ausgeben möchte.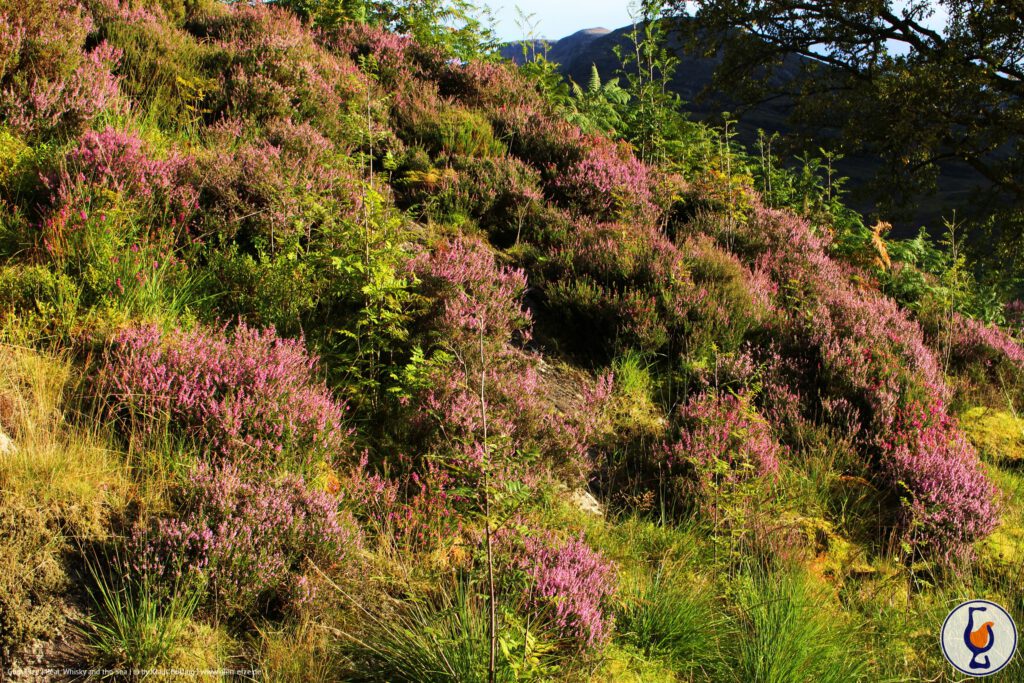 founded: 1971 | Region: Speyside
Owner: Diageo
Capacity: 6.000.000 litres
Quelle: Ingvar Ronde, Malt Whisky Yearbook 2022
Mannochmore ist eine der Brennereien, die das Gegenteil dessen sind, was wir Whisky-Nerds suchen. Hier geht es nicht um Romantik und gute Geschichten rund um den Whisky – hier geht es um die Produktion großer Mengen Single Malts für die Blends.
Gebaut wurde die Destille auf dem Gelände der 100 Jahre zuvor gegründeten Glenlossie Distillery 1971 durch die Distillers Company Limited (DCL). DCL war 1877 als Vereinigung von sechs Lowland Grain Distilleries gegründet worden und durch immer weitere Übernahmen und Zukäufe mit den Top-Producern Haig, Buchanan's, Dewar's, Walker's and Mackie's (White Horse) zum größten Player auf dem schottischen Whiskymarkt geworden.
Trotz dieser Marktmacht geriet DCL durch schlechtes Management in den 1970ern in die Krise und wurde nach Abwehr einer feindlichen Übernahme durch die Guinness-Gruppe übernommen, die zuvor bereits Athur Bell als Whiskymarke übernommen hatten.
Nach weiteren Übernahmen und Käufen wurde daraus der heute weltgrößte Getränkekonzern Diageo.
In der Whiskykrise  war Mannochmore von 1985 – 1989 geschlossen. Die einzige reguläre Abfüllung ist ein 12jähriger Single Malt in der Flora & Fauna Serie. Ansonstenist Mannochmore der Lead-Malt der Haig-Blends.