Kingsbarns | Dream to Dram | 46,0%vol.
1st Fill Ex-Bourbon & 1st Fill Ex-Wine | NAS
Kingsbarns, der nächste junge Hüpfer aus den Lowlands. Die Dream to Dram Reihe erscheint in jeweils limitierten Releases, der Whisky dürfte auch so um die drei Jahre alt sein. In diesem Alter ist er sicherlich schon ein Dram – aber ist er auch ein Dream?
Alkohol, Birne, leichte Bitterkeit, etwas Metal: junger Whisky.
Auf der Zunge kommt dann noch Vanille, die Früchte sind schöner als beim Lindores Abbey. Und am Ende kommt auch noch eine leichte Marzipannote. Das ist ok, aber insgesamt ist der Whisky dann doch zu jung, um wirklich Spaß mit ihm zu haben.
Im Nachklang bleibt etwas Marzipan mit Vanille, vielleicht ein leicht angebrannter Hauch von den aufbereiteten Fässern.
Die Ansätze sind gut, es entwickeln sich Aromen, die auf einen guten Whisky schließen lassen – die sich in den wenigen Jahren aber noch nicht entwickeln konnten. Da können auch die STR-Wine Casks noch nicht für komplexe Töne sorgen.
WhiskyJason MEGA LOWLAND Scotch Single Malt Blind Tasting
Der Kingsbarns Dream to Dram gehörte zum Tasting Flight der Lowland Whiskys am 27. November 2021.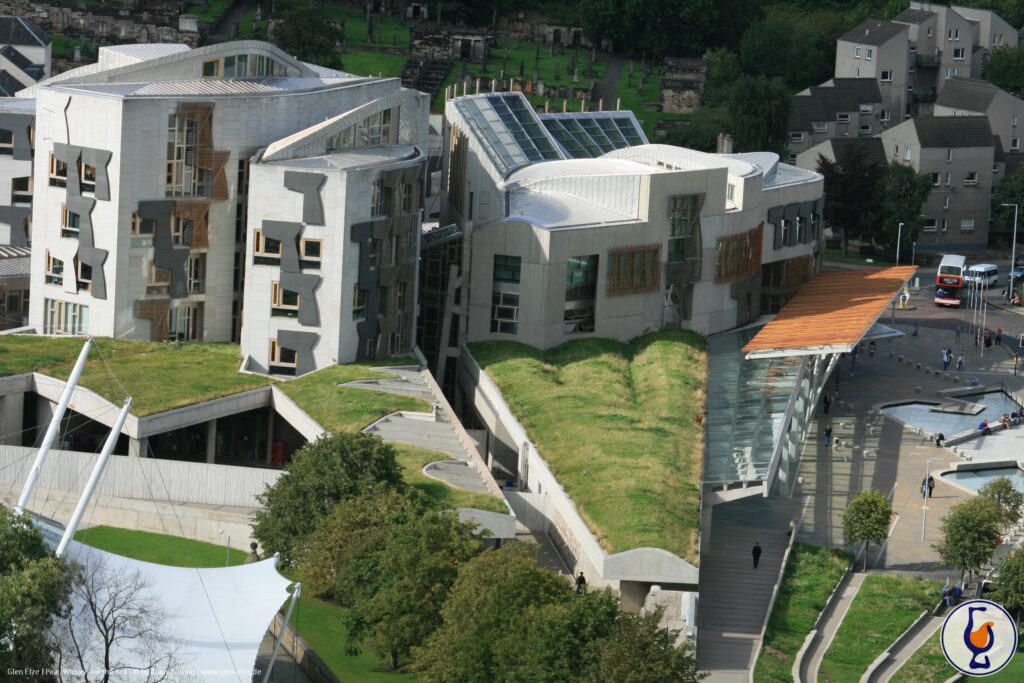 founded: 2014 | Region: Lowlands
Owner: Wemyss Family
Capacity: 600.000 litres
Quelle: Ingvar Ronde, Malt Whisky Yearbook 2021
Kingsbarns ist eine junge Distillery aus dem Jahr 2014, die im Besitz des unabhängigen Abfüllers Wemyss Family ist.
Auch Kingsbarns wurde durch the late Dr. Jim Swan beraten, wie so viele andere junge Destillen. Und so werden auch hier STR Casks verwendet (meist Weinfässer, die ausgekratzt [shaved], getoastet [toasted] und dann noch kräftig ausgebrannt [re-charred] werden).