Benriach | The Smoky Twelve | 46,0%vol.
Bourbon Barrels, Sherry Casks, Marsala Wine | uncoloured, un-chillfiltered | Distillery Bottling
Die Speyside ist nicht die typische Rauchregion, daher ist es grundsätzlich schwierig, wenn Distilleries wie Benriach rauchige Whiskys auf den Markt bringen. Immerhin hat Benriach schon länger eine rauchige Tradition. Im Regionen Tasting hat es der rauchige Benriach auf den vierten Platz geschafft. Das ist ok. Aber braucht man einen solchen Whisky?
Auf der Tube steht groß Rachel Barrie als Master Blender, Hinweise zur Kühlfilterung fehlen. Und zur Farbe die neue Brown Forman Formulierung 'natural cask-imparted colour'.
An der Nase ist er vor allem fruchtig. Da kommen Birne und Apfel, Kompott. Aber Rauch? Schwierig. Im Hintergrund ist eine rauchige Note, die leider wieder in die Lösemittel und Farbschlamm Richtung geht. Allerdings verfliegen diese Töne dann und es wird wärmer, der Rauch weht leicht herüber.
Im Geschmack ist er dann etwas wild. Der Alkohol ist spürbar, da ist Rauch – es ist aber auch eine süße Fruchtsirup Aromatik vorhanden. Das alles ist leider nicht dicht verwoben, sondern findet irgendwie nebeneinander statt. Der Whisky ist einfach nicht gut gereift und die drei Fässer laufen ein wenig nebeneinander her. Der Rauch hat eine sauer-muffige Note, die ich nicht wirklich mag.

Etwas Holz, etwas Rauch, etwas Alkohol – aber nachhaltigen Eindruck hinterlässt er nicht.
Schon unter Billy Walker war unklar, welche Rolle Benriach spielt. Glendronach war der Diamant, Benriach etwas weniger gehypt, mit peated Versions breiter aufgestellt. Aber auch ein wenig undefiniert. Und so bleibt es auch. Ja, dieser Smoky Twelve ist nicht schlecht. Aber ist er gut? Wenn ich Rauch will, will ich Islay! Oder Mull. Wenn ich Rauch aus der Speyside will, will ich Benromach. Ein netter Whisky, den man aber nicht unbedingt braucht. Und damit auf Platz 4 gut positioniert.
WhiskyJason Double Blind Whisky Tasting Peated Regionen
Benriach The Smoky Twelve gehörte zum Tasting Flight der Peated Regionen am 08. Januar 2022.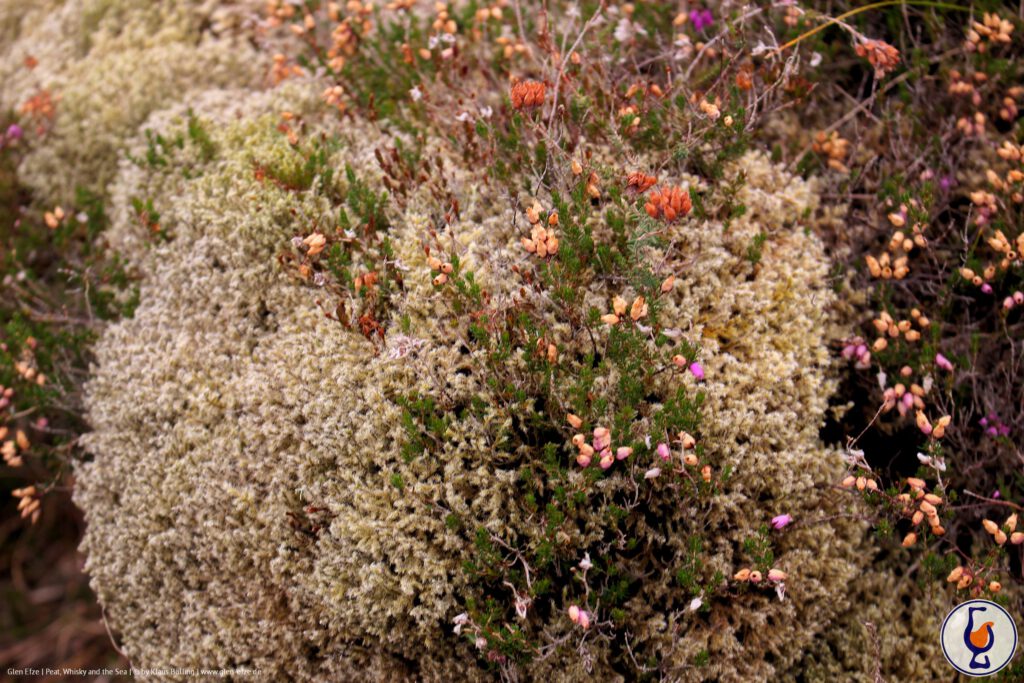 founded: 1897 | Region: Speyside
Owner: Benriach Distillery Group (Brown Forman)
Capacity: 2.800.000 litres
Quelle: Ingvar Ronde, Malt Whisky Yearbook 2022
Benriach ist die Keimzelle der kleinen Whiskygruppe, die kurze Zeit die Träume der Whiskygemeinde beflügelt hat. 2004 übernahmen investoren zusammen mit dem ehemaligen Burn Stewart Director Billy Walker die 2002 stillgelegte Distillery und erweckten sie zu neuem Leben.
Es erschienen viele verschiedene Bottlings, auch rauchige Whiskys gehörten zur Core Range. außerdem gab es Walker typisch jede Menge Einzelabfüllungen und Nachreifungen.
2016 war der Traum dann vorbei, der amerikanische Konzern Brown Forman (Jack Daniels) übernahm die Benriach Distillery Company für 285 Mio Pfund.