Laphroaig | PX Cask | Travel Retail
48%vol. | Bourbon, Quarter Casks, Pedro Ximenez Sherry | peated
Islay, der Inbegriff für torfrauchige Whiskys wird durch eine der Vorzeigedestillen für rauchigen Whisky vertreten: Laphroaig. Der PX Cask erscheint in der Literflasche und ist eigentlich aus dem Travel Retail. Eine Altersangabe gibt es nicht, dafür E150a.
Der Rauch ist hier nicht so dreckig und phenolisch, wie er manchmal bei Laphroaig sein kann. Das liegt sicherlich daran, dass er hier durch die sehr deutlich süßen Sherry-Aromen gebändigt wird. Soweit man Laphroaig-Rauch halt bändigen kann. Sherry und kräftiger Räucherrauch, Kirschsirup – die Aromatik ist klar und brachial.
Auch im Geschmack ist der PX-Sherry dominant und streitet mit dem Rauch um die Dominanz. Am Ende gewinnt der Sherry-Rauch … Der Grundgeschmack ist süß mit eingedicktem Fruchtsirup, medizinischem Rauch und etwas Hustensaft mit Thymian.
Natürlich ist der Mund belegt mit dem Rauch, der lange anhält und auch die süßen Sherrynoten klingen nach. Dazu kommt etwas Eiche. Das kann schon glücklich machen.
Filigran ist dieser Whisky nicht. PX Sherry und Rauch – man bekommt genau das, was man erwartet. Wer den Laphroaig Rauch mag und ihn in einer süffigen Variante sucht, wird den PX Cask lieben. Der neue 10jährige mit Sherry-Finish ist besser, bietet mehr Komplexität und die schönere Aromatik. Das schmälert nicht den Spaß am PX Cask, der in der Literflasche für 60 € ein ganz gutes PLV hat.

Zurecht hat der Laphroaig beim Double Blind Whisky Tasting Peated Regionen gewonnen. Ich hatte ihn auf Platz zwei und den Ailsa Bay auf Platz 1. Aber das war eine Fehlplatzierung, obwohl beide etwas zu glatt und süß sind. Hätte der Ledaig nicht den elenden Schwefel, hätte er gewinnen müssen …

WhiskyJason Double Blind Whisky Tasting Peated Regionen
Laphroaig PX Cask gehörte zum Tasting Flight der Peated Regionen am 08. Januar 2022.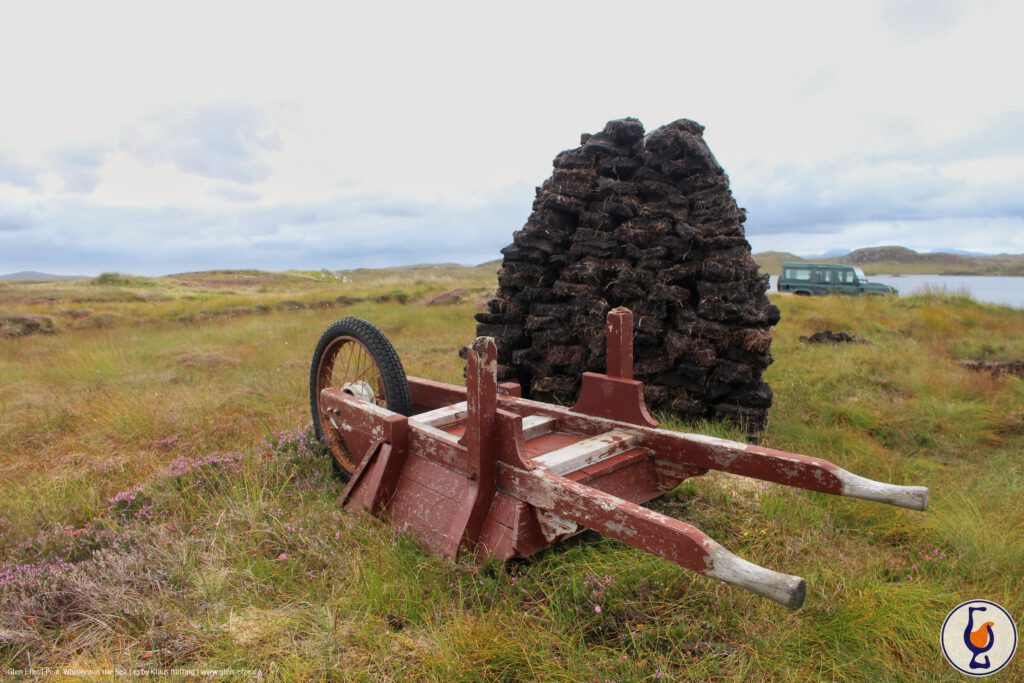 founded: 1815 | Region: Islay
Owner: Beam Suntory
Capacity: 3.300.000 litres
Quelle: Ingvar Ronde, Malt Whisky Yearbook 2021
Laphroaig ist eine der klassischen Islay Distillerys. Auch wenn aktuell massig neue Distilerys auf Islay gegründet werden – Laphroaig bleibt einzigartig. Der Rauch dieser Distillery ist krasser, hat stärkere maritime Einflüsse und eine medizinische Komponente.
Laphroaig gehört zu den wenigen Destillen, die noch einen Teil ihres Malzes selbst herstellen und mit eigenem Torf trocknen. So sieht man hier auchregelmäßig den Kiln qualmen.
Prince Charles ist einer der Fans dieser Destille, was irgendwie gut passt. Zudem ist er der legitime Nachfahre der Lords of the Isles, die ihren Sitz auf Islay hatten. Und somit ist Laphroaig vielleicht 'der Islay Malt' – auch wenn andere mehr Publicity machen.