Glenturret | peat smoked | aged 10 years | 2021 Release
50,0%vol. | uncoloured, un-chillfiltered | Distillery Bottling
Glenturret produziert auch rauchige Whiskys, unabhängig abgefüllt heißen sie Ruadh Maor und können ganz gut sein. Dieser erscheint in der neuen Core Range und ist das 2021er Release. 50%vol., nicht kühlgefiltert, ungefärbt – so soll Whisky sein. Der 12jährige, ungetorfte aus dem 2021er Release hat mir sehr gut gefallen. Dieser hat im Double Blind Whisky Tasting Peated Regionen von WhiskyJason den letzten Platz gemacht. Verdient?
An der Nase kommt eine süße Note mit etwas Malzzucker aber auch künstlichen Süßstoffnoten. Dann ein Aroma, das im guten Fall Shortbread mit viel Butter ist, hier aber zur Buttersäure tendiert. Dazu Zitrusfrucht, leichter Rauch, der Richtung Farbschlamm geht (Pinselreiniger …). Etwas Bitterkeit beißt in der Nase.
Er bietet Rauch mit Gummi, wird scharf, ein paar modrige Früchte – unreifer Rauch. Das waren meine Notes im Blind Tasting. Im offenen Sample ist er etwas milder geworden, der Gummiaspekt wird weniger. Trotzdem bleibt eine Schärfe, die nicht allein vom Alkohol kommt.
Der Nachklang ist schwach. Es bleibt wenig vom Whisky und auch der Rauch kann nicht überzeugen. Schärfe und Bitterkeit bleiben und der Süßstoffaspekt.
Wirklich überzeugend ist das nicht. Beim Nachschmecken ist er nicht so grausam, wie im Tasting, bietet aber zu wenig, um auf die Kaufliste zu kommen. Das Maiden-Release aus 2020 soll besser gewesen sein. Bei mir war er im Tasting nicht auf dem letzten Platz, sondern Vorletzter. Verlierer war bei Springbank 15. Aber das ist eine andere Geschichte …
WhiskyJason Double Blind Whisky Tasting Peated Regionen
Glenturret peat smoked gehörte zum Tasting Flight der Peated Regionen am 08. Januar 2022.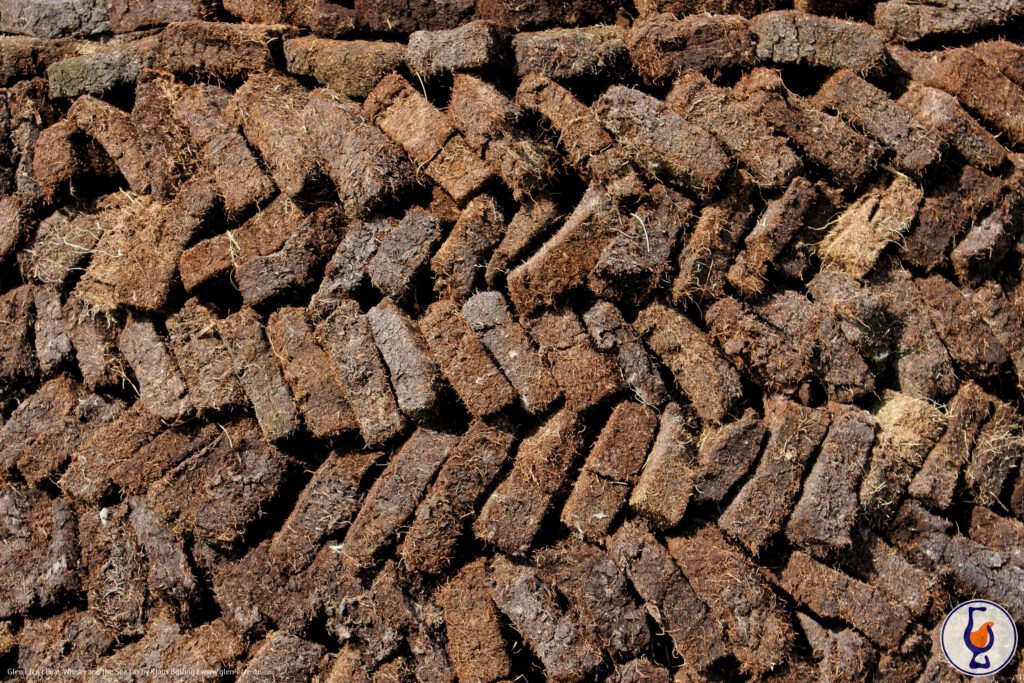 founded: 1776 | Region: Highlands
Owner: Lalique Group/Hansjörg Wyss
Capacity: 340.000 litres
Quelle: Ingvar Ronde, Malt Whisky Yearbook 2022
Glenturret gehörte lange Jahre zur Edrington Group und war deren Home of the Grouse, die Referenz-Destillerie für Schottlands führenden Blend The Famous Grouse. Dabei ist Glenturret eine der kleinsten Brennereien Schottlands und es ist wohl die älteste produzierende Distillery. Glenturret produziert nicht getorften und torfrauchigen Whisky, der unabhängig abgefüllt den Namen Ruadh Maor trägt.
2018 wurde die Brennerei an den schweizer Luxuskonzern Lalique von Hansjörg Wyss verkauft. Seitdem wird die Marke neu aufgestellt.
Berühmt ist die 1987 verstorbene Distillery Cat Towser the Mouser, die 24 Jahre im Stillhouse gelebt hat und in dieser Zeit hochgerechnet 28.899 Mäuse gefangen haben soll. Das brachte ihr nicht nur einen Eintrag im Guinness Buch der Rekorde sondern auch ein Bronzedenkmal auf dem Brennereigelände.