Highland Park | Dragon Legend | Distillery Bottling
Sherry Seasoned Oak Casks | 43,1%vol. | NAS
Highland Park, eine Lieblingsbrennerei, die einem die Liebe manchmal sehr schwer macht. Zum Beispiel mit diesem Whisky. Kein Alter, nur die Angabe einer 'long maturation in Sherry Seasoned Oak Casks'. Dafür irgendeine Drachenstory und die Angabe, es sei 'the smokier side of Highland Park'. Richer mit gerade mal 43,1%vol.?
Rauch ist zweifellos vorhanden und bereits beim Einschenken präsent. Und er ist auch als typischer Highland Park Rauch, der irgendwie süßer und floraler ist identifizierbar. Heidetorf … Dahinter kommt aber eine rauere, stechende Note. Der Whisky ist ohne Altersangabe, also jung. Und das kann auch der stärkere Rauch nur ungenügend kaschieren.
Am Gaumen wird die Jugend dann besonders auffällig. Dieser Whisky ist nicht rund und elgant mit maritim rauchigen Noten, so wie es Highland Park auch sein kann – er ist rough, bitter und jung. Von wegen 'the richer side' – the younger side. Leider ist es keine wilde, aufregende Jugend, sondern einfach bitter – was nicht für die Fässer spricht. Auch der Sherry hat hier keinen bleibenden Eindruck mit reifen Früchten etc. hinterlassen.
Es kommt etwas Nussigkeit, sie kann sich aber nicht gegen das bittere Holz durchsetzen. Mit guten Fässern wäre daraus vielleicht was geworden – so aber nicht.
Der Dragon Legend ist ein blasser NAS für den Supermarkt. In Schottland gab es ihn zunächst exklusiv bei Tesco. Leider ist aber der Preis nicht Supermarkt. Der einfache 12jährige ist die bessere Wahl und wesentlich günstiger. In der Brennerei notieren sie in jedem Jahr die Rückkehr der Schwalben. Von Drachen liest man dort nichts. Und das aus gutem Grund – diesen Whisky braucht niemand.
WhiskyJason MEGA ISLANDS Scotch Single Malt Blind Tasting
Der Highland Park Dragon Legend gehörte zum Tasting Flight der Islands Whiskys am 23. Oktober 2021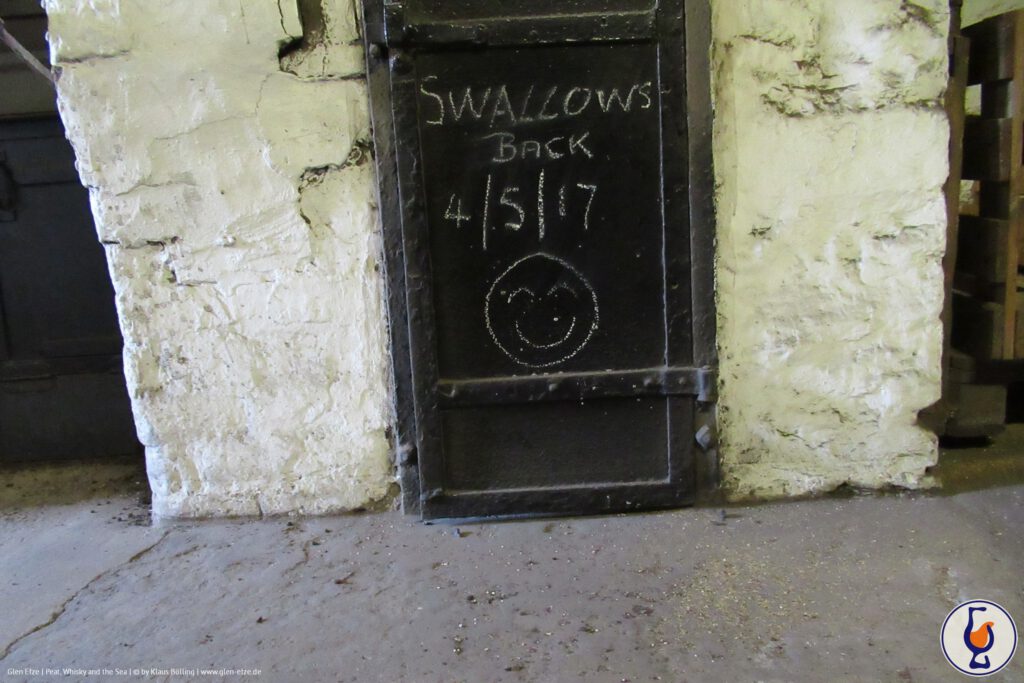 founded: 1798 | Region: Islands (Highland)
Owner: The Edrington Group
Capacity: 2.500.000 litres
Quelle: Ingvar Ronde, Malt Whisky Yearbook 2021
Highland Park ist die ikonische Distillery auf den Orkney-Inseln. Als Teil der Edrinton Group unterliegt Highland Park leider auch deren Marketing, d. h. es wird viel Gedöns gemacht, das wenig mit dem Whisky zu tun hat (hier geht es um Wikinger, die tatsächlich auf Orkney zu Gange waren – aber eben lange vor der Distillery).
Leider sind die Highland Park Whiskys – sobald sie älter sind – in den Originalabfüllungen massiv überteuert. Aber es gibt gute unabhängige Abfüllungen.

Typisch für Highland Park ist eine leichter, heidebetonter Torfrauch.