Glenrothes | 11 years | Mossburn Vintage Casks No. 26
46,0%vol. | 2007 - 2019 | Hogsheads
Ein 11 Jahre alter Glenrothes, 2019 abgefüllt von Mossburn Distillery. Es handelt sich nicht um ein Einzelfass, sondern um eine Batch-Abfüllung mit 46%vol. Als Fassart werden Hogsheads angegeben, die Farbe ist Weißwein – mal sehen, welche Aromen da übrig bleiben.
Die Aromen im Nosing kommen aus nicht mehr sehr aktiven Bourbon Hogsheads, die übliche Birne ist vorhanden, Vanille bleibt recht schwach. Dazu ist eine Bitterkeit spürbar, im Hintergrund etwas Holz. Insgesamt aber keine wirklich anregenden Aromen.
Ein Hogshead Whisky, der zwar 11 Jahre alt ist, das Alter merkt man ihm aber nicht an. Die Hogsheads waren ausgelaugt und haben nicht mehr viel Aromen abgegeben. So kommt zu einer karamellisierten Fruchtnote, die ganz angenehm sein könnte schnell ein bitterer Geschmack. Der Alkohol brennt auch etwas.
Im Nachklang etwas altes Marzipan mit einem leichten Blausäuremoment, Holz und vor allem eine metallische Bitterkeit.
Der Whisky enttäuscht und hat aus den Fässern zu wenig Aromen mitnehmen können. Für mich ist der Whisky zu jung und schlecht gereift. Es fehlt an fruchtiger Süße, Vanillearomen sind schwach, dafür wurde die Bitterkeit nicht im Fass gelassen. Ein jüngerer Glenrothes aus der MacPhail's Collection, der auch bourbon-gereift ist, hat da wesentlich mehr zu bieten. Enttäuschend.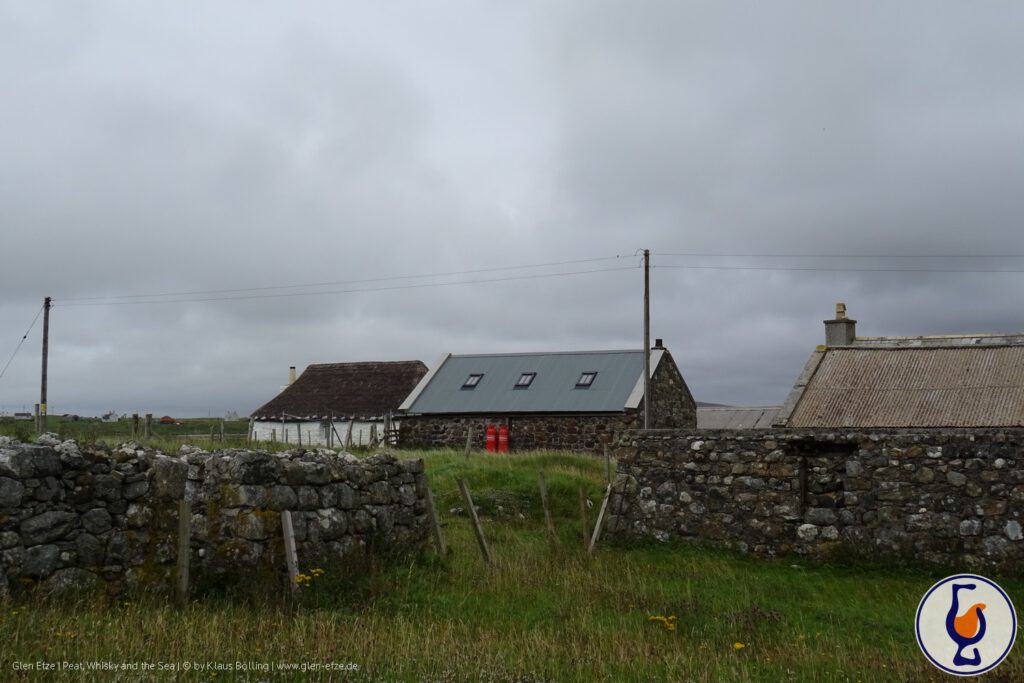 The Glenrothes Distillery
founded: 1878 | Region: Speyside
Owner: The Edrington Group
Capacity: 5.600.000 litres
Quelle: Ingvar Ronde, Malt Whisky Yearbook 2022
Die Speyside Distillery gehört zur Edrington Group und liegt genau neben dem Friedhof von Rothes. Zur Distillery gehört eine Cooperage, in der Fässer für die Distillery der Edrington Group aufbereitet werden.
Zwischendurch gehörte die Marke zu Berry Bros. & Rudd, ist aber seit 2017 zurück bei der Edrington Group.

Mossburn Distillers & Blenders sind 1992 als unabhängiger Abfüller Unternehmen zum Spritituosenkonzern Marussia Beverages und bringt nicht nur unabhängige Abfüllungen und Blends auf den Markt, sondern betreibt auch eigene Brennereien in Schottland und Japan. In Schottland sind es die Malt Distillery Torabhaig auf der Isle of Skye und die experimentelle The Reivers Distillery in den Borders, die weiter ausgebaut werden soll.