Glenrothes | 1996 - 2021 | Cask Strength Collection
49,4%vol. | aged 24 years | Hogsheads 3144 + 3145 | Signatory Vintage
In der Cask Strength Collection erscheinen besondere Whiskys, die in einem schönen Decanter, in der szene bekannt als Blumenvase, abgefüllt wird. In den letzten Jahrne sind die Abfüllungen imm er jünger geworden. Dieser Glenrothes ist immerhin 24 Jahre alt und stammt aus zwei Hogsheads. Im Sommer 2022 ist er noch gut erhältlich und wird für 200 € aufwärts angeboten.
In der Nase kommen würzige Kräuter und reife Früchte. Gelber Pfirsich mit Oregano und Karamell, Vanille mit Aprikose und getrockneten Birnen, Biskuit mit Karamell-Creme. Es sind reife Aromen mit wenig Holz und viel Sahne-Karamell und Fudge.
Im Geschmack kommt Fudge mit getrockneten Aprikosen und Milchschokolade, dazu Holz und die Gewürze. Der Alkohol ist gut eingebunden, braucht nach den Jahren kein Wasser. Mit ein paar Tropfen wird der Whisky schokolastiger ohne zu süß zu sein
Die schokoladige Holzaromatik bleibt noch eine gute Zeit im Mund.
Ein sehr leckerer Whisky mit Karamellaromen, die süß starten, dann aber dunkler und schokoladiger werden, ohne Adstringenz oder Bitterkeit zu entwickeln. Die Aromen sind reif und gut miteinander verbunden, der Whisky hat eine gute Balance zwischen süßer Frucht und herberer Milchschokolade. Zum aufgerufenen Preis natürlich keine Kaufoption. Leider.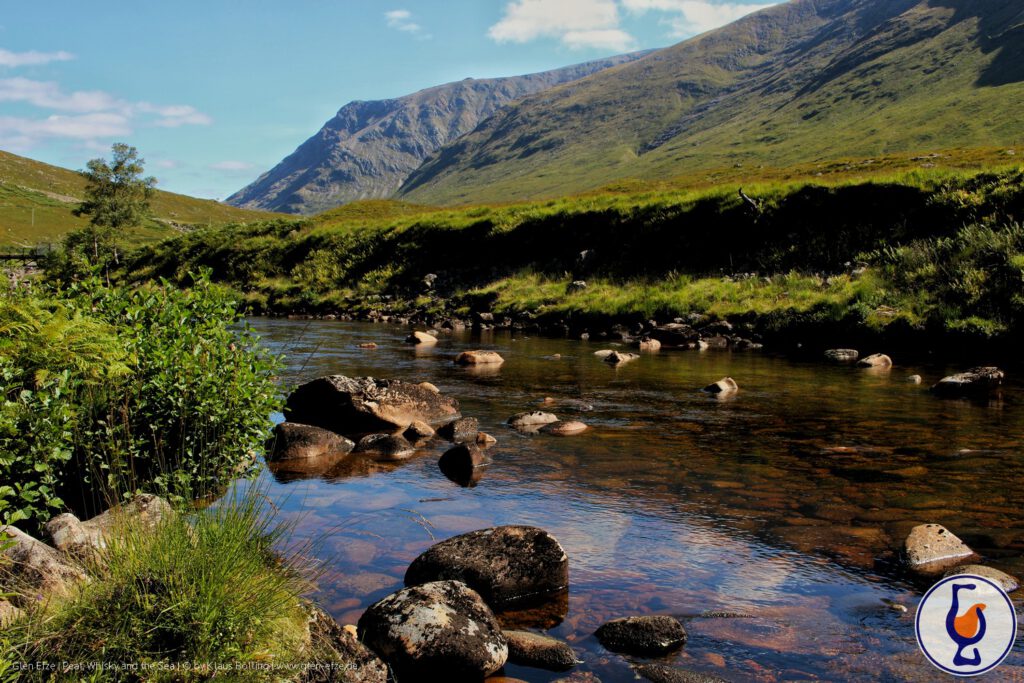 The Glenrothes Distillery
founded: 1878 | Region: Speyside
Owner: The Edrington Group
Capacity: 5.600.000 litres
Quelle: Ingvar Ronde, Malt Whisky Yearbook 2022
Die Speyside Distillery gehört zur Edrington Group und liegt genau neben dem Friedhof von Rothes. Zur Distillery gehört eine Cooperage, in der Fässer für die Distillery der Edrington Group aufbereitet werden.
Zwischendurch gehörte die Marke zu Berry Bros. & Rudd, ist aber seit 2017 zurück bei der Edrington Group.
Der unabhängige Abfüller wurde 1988 von Andrew Symington gegründet. Ursprünglich sollten berühmte Persönlichkeiten die Abfüllungen unterzeichnen (Signatory), was aber wohl nie stattfand.
2002 übernahm Andrew Symington die Edradour Distillery von Pernod Ricard. Dort lagern heute auch viele der Signatory Fässer.